Services.
Whether you're a Startup looking for the next level of funding, a Small Business looking to ensure growth and success, an Investment Fund managing a portfolio of companies… RLC will use speed, detail, flexibility and intelligence to take your organization to the next level.
Corporate Planning
Annual Budgets.
Forecasts.
Business Plans.
Cash Flow Projections.
Long term (Multi -year) Projections.
Scenario Planning & Analysis.
Rolling Forecasts.
Support for Business Valuations.
Financial Analysis
Variance Analysis – actuals vs. budget, forecast or prior year.
Key Performance Indicator (KPI) reporting.
Product Pricing Analysis.
Balanced Scorecards.
Cash Flow Analysis.
Product Line Profitability.
Additional Consulting Services
Development of Accounting and Financial Reporting processes.
Weekly variance analyses.
Business planning software consultation, selection and implementation.
Internal Audit design, setup and management.
---
Tools.
Looking for an easier way to monitor cash flow, manage performance or calculate projection?
Introducing RLCPlan, a suite of easy-to-use tools to help finance leaders manage their company's finances. Whether you are trying to monitor your business cash flow, manage department or corporate performance, or calculate your company's value, RLCPlan tools can help your business achieve its goals.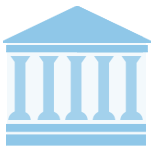 RLCPlan Cash
For Cash Flow Management:

Take control of your business' cash flow up to 14 months of forecasts.
Determine future cash demands and decide when a loan or funding is needed.
Learn More Buy RLCPlan Cash Now

RLCPlan 24
For Business Performance Management:

Drive your business with 24 months of forecasts.
Present the forecast to your Board of Directors, Lenders or Investors.
For Long Term Planning & Valuation:
Show the long term growth potential of your company with up to 24 years of projection.
Help your business obtain bank financing or equity funding.
Learn More
Buy RLCPlan 24 Now